Fairfield Cultural Alliance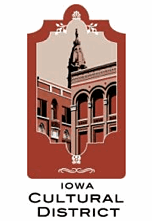 The Fairfield Cultural Alliance...
...is a non-profit volunteer organization whose mission includes supporting art and culture in Fairfield, Iowa, and administering the Fairfield Cultural District.
We award yearly mini-grants for projects, hold networking events for artists and cultural participants, and honor individuals with annual Cultural Contribution Awards. Please join us and contribute your ideas and energy to promote our community's abundant art and culture!
The FCA was encouraged to form in 2005 to be able to apply to the State of Iowa for designation as a Cultural & Entertainment District.
Subsequent to the State of Iowa certification, the FCA was appointed by the City of Fairfield to administer the Fairfield Cultural & Entertainment District, which continues (details here).
Fairfield Cultural Trust Fund . . .
The goals of the Cultural Trust Fund are to assist qualified organizations in providing cultural, civic, and educational programs, to encourage individual and corporate involvement through gifts and bequests, and to administer and invest funds for the creation of perpetual opportunities and services.
To obtain a grant from the Fairfield Cultural Trust Fund, you must submit a completed application. Go to the Cultural Trust Fund page for more details.
With your support . . .
The Fairfield Cultural District will provide a focus for the cultural, historical and artistic attractions that already exist in the area, as well as draw more artists to live and work in the District and more tourists to visit the City, resulting in a vibrant, sustainable economy and a more interesting place to live, eat, shop and recreate.
The Fairfield Cultural Alliance will coordinate activities of the Cultural District, promote the District, seek funds for specific projects, and conduct periodic tax credit workshops for professionals and property owners.
You are invited to our meetings. Email us for meeting schedules - they usually take place the 2nd Wednesday of each month.
Our e-mail address is: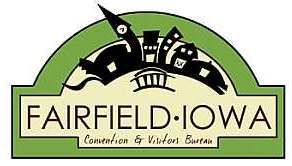 Supported in part by a grant from the Fairfield Convention and Visitors Bureau


Thanks to Lisco for hosting our website.

© Copyright 2006-2014 Fairfield Cultural Alliance. All rights reserved.