Bldg #4 - Roof Study - Jefferson County House
This page was adapted from a webpage produced by
Cooper Norman's company, Prairie Architects, Inc.



Jefferson County House - Roof Study, Fairfield, Iowa
Owner: Jefferson County Board of Supervisors
Consultants: Prairie Architects, Inc., French Reneker Associates, Inc.
The Jefferson County Court House is a Romanesque style building, constructed in 1894, measuring approximately 68 feet x 88 feet a the base. It is listed on the National Register of Historic Places. The building originally had a main tower with a terracotta tile roofed spire topped by a flagpole mounted 174 feet above the ground. The building also had a copper clad cupola at the center of the main roof ridge, and another larger one at the southeast corner tower that was clad in slate shingles and trimmed with terracotta hip and ridge trim. The tower spire and both cupolas were removed after wind damaged the structure in 1949.
The main body of the roof was originally finished with a middle grey slate shingle, probably from Vermont, and was trimmed with terracotta ridge cresting and finial's at the tips of gable and hip ridge lines. Additional large terracotta pots were placed at a dozen accent points around the building. Terracotta tile roofing was installed at the west facing half-conical roof over the Court House Library.
While suitable in mild climates, the original selection of slate for the roof of this building was suspect. In colder climates, slate is particularly sensitive to fracture and failure when loaded with ice. Evidence also suggested that the original metal flashing system had failed.
Feasibility and cost studies were completed by Prairie Architects, Inc. in 2001 that identified historically appropriate treatments for the replacement of various roof materials and trim systems. Prior roofing using asphalt shingles had failed as they were ripped from the steep roof inclines by high winds. Brick masonry walls had been disfigured by application of tar materials intended to hold flashing leaks at bay and the hidden gutters were in disarray. Copper trim items were identified for replacement.
After examination, is was revealed that the removed terracotta roof fins and small pots had weathered their 65-years of service well, and we recommended reinstalling them. Properly fabricated and installed, terracotta has an extremely long service life and should be expected to outlast several cycles of roof replacement.
The first stage of reconstruction was achieved in the spring of 2004 when the roof was replaced with highly durable simulated slate materials, matching the color and appearance of the original roof finishes. Copper flashings and gutters were installed and disfigured masonry was cleaned.
Jefferson County Court House circa 1900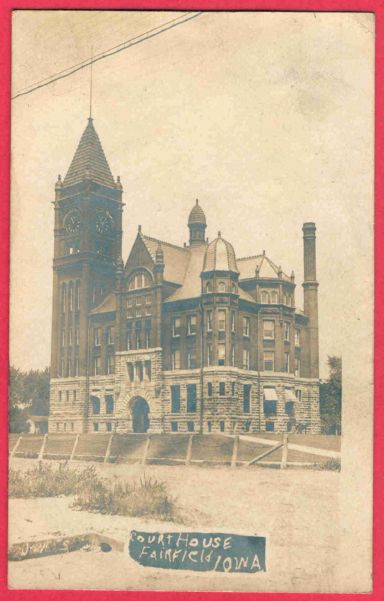 South elevation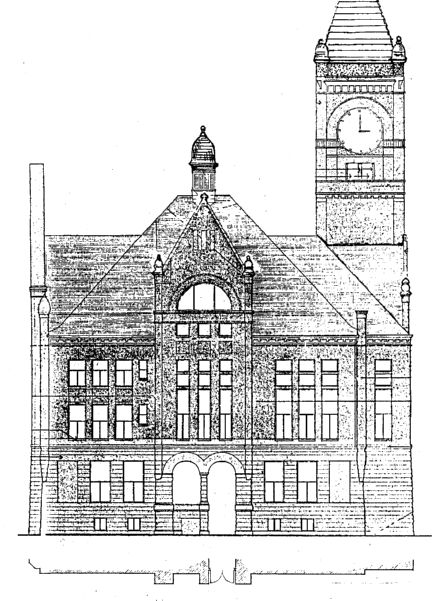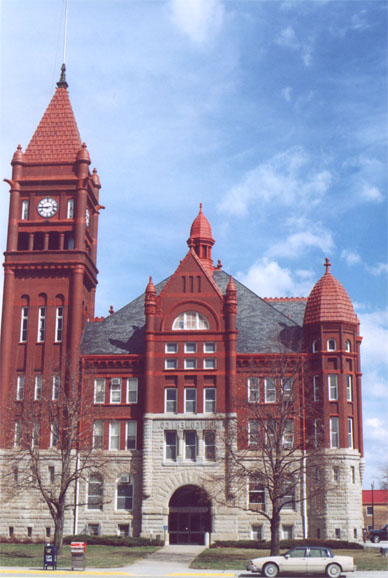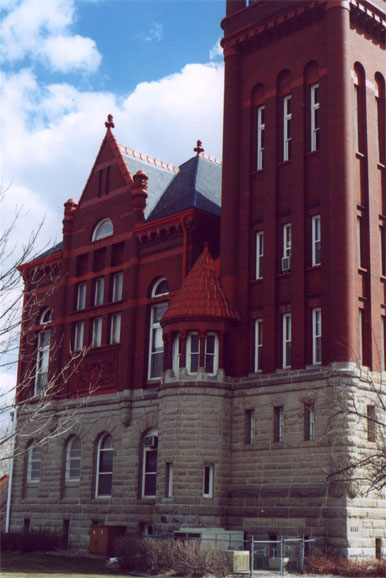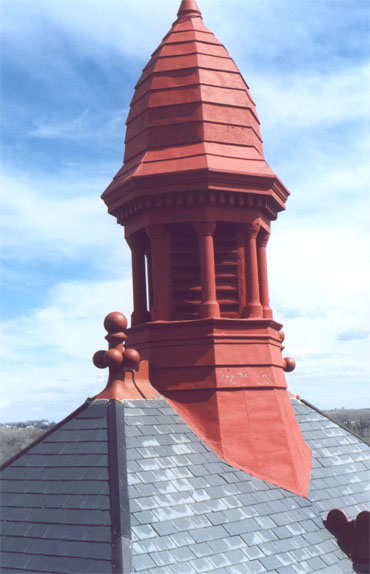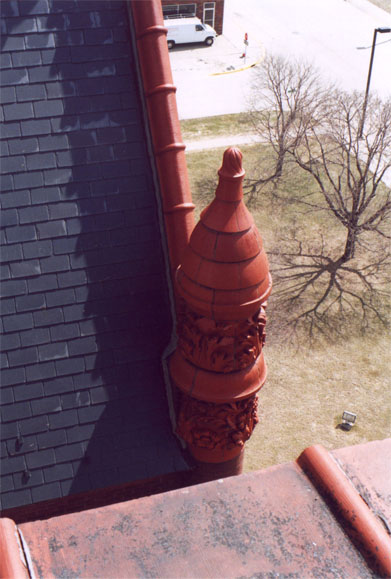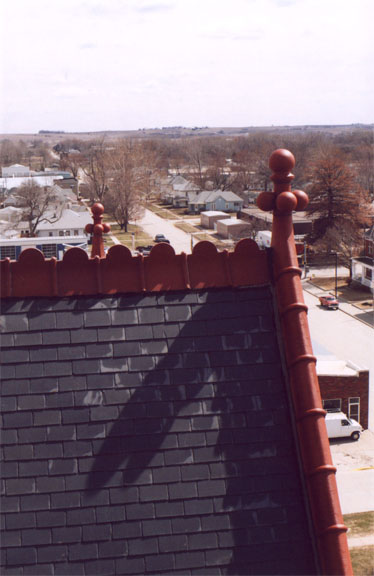 Original small terracotta roof pot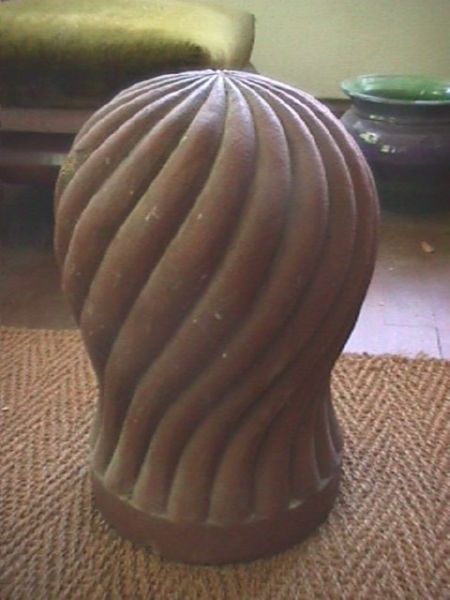 Original terracotta roof tile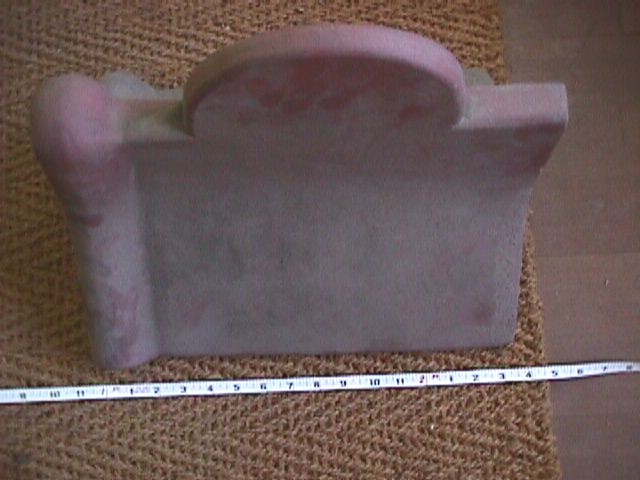 Original terracotta roof fin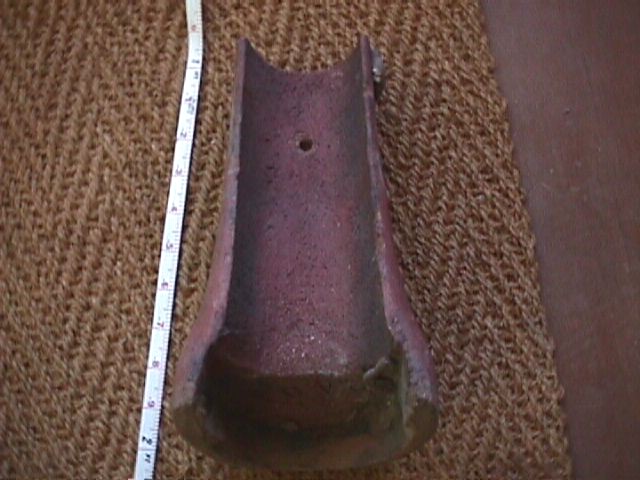 Return to Court House