Welcome to the Fairfield Heritage Tour
Come explore the rich heritage of architecture and places in Fairfield, Iowa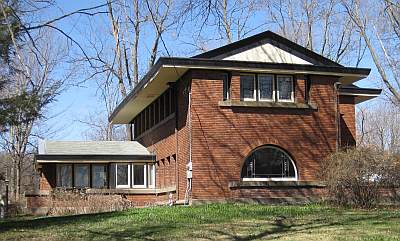 The Heritage Tour includes:
An architecturally distinctive Barry Byrne-designed prairie style home (one of the best in the Midwest).
The first Carnegie Public Library west of Pittsburgh, Pennsylvania, which became the funding model for 1,688 more Carnegie libraries in the U.S. alone.
A downtown Square recognized as the "best in Iowa."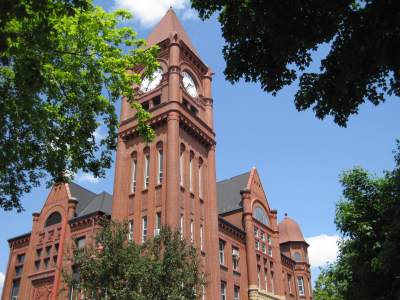 A Richardsonian Romanesque style courthouse built in 1893. The interior was remodeled for 21st century usage.
An excellent example of Streamline Moderne design, designed in 1955 for a local bank.
A dwelling built in 1838 (a log house).

(PDF file)