«
»
Central Park, Fairfield City Park (The Square)
Scroll down for more photos
In 1969 this bandstand (or gazebo) replaced the 1907 bandstand.
10-11-14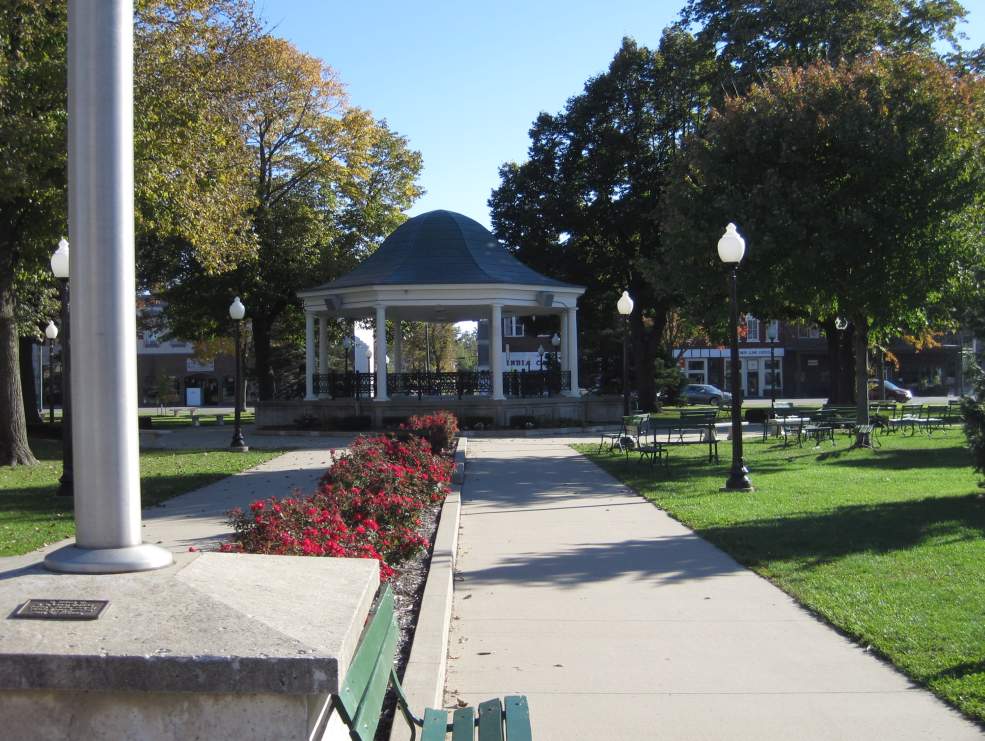 William Henry Coop was the first pioneer settler born in Jefferson County (1836). He and his
young friend have been sitting in Central Park since 1981 (sculpted by Christopher Bennet).
10-11-14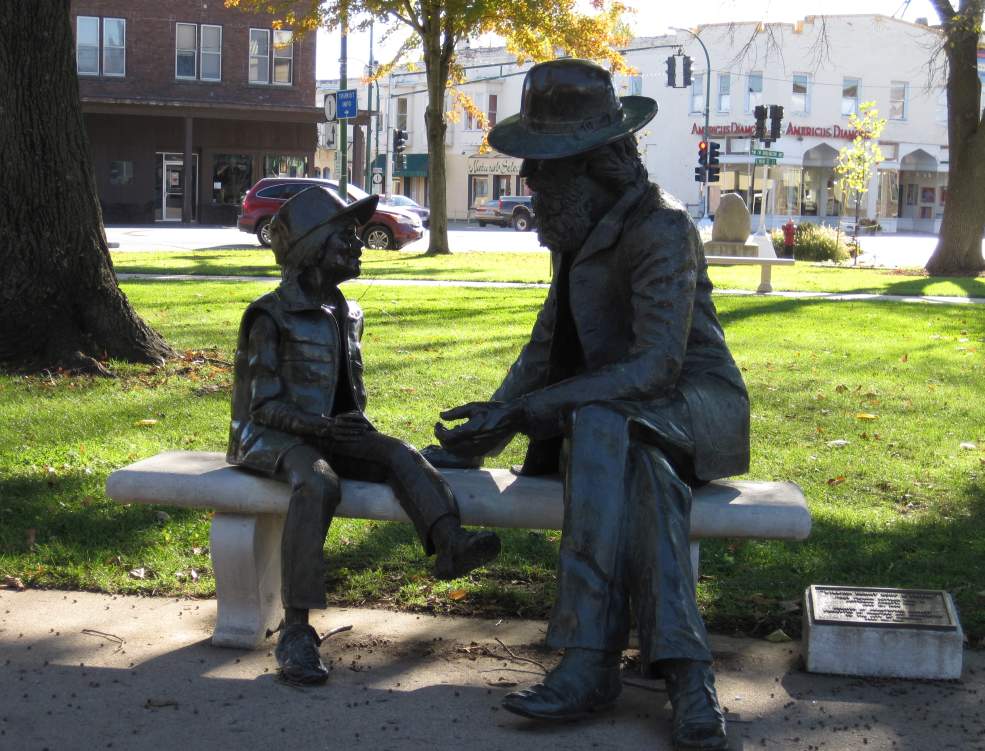 American flags fill the Square every Memorial Day. The Courthouse steeple peeks over the bandstand.
05-31-10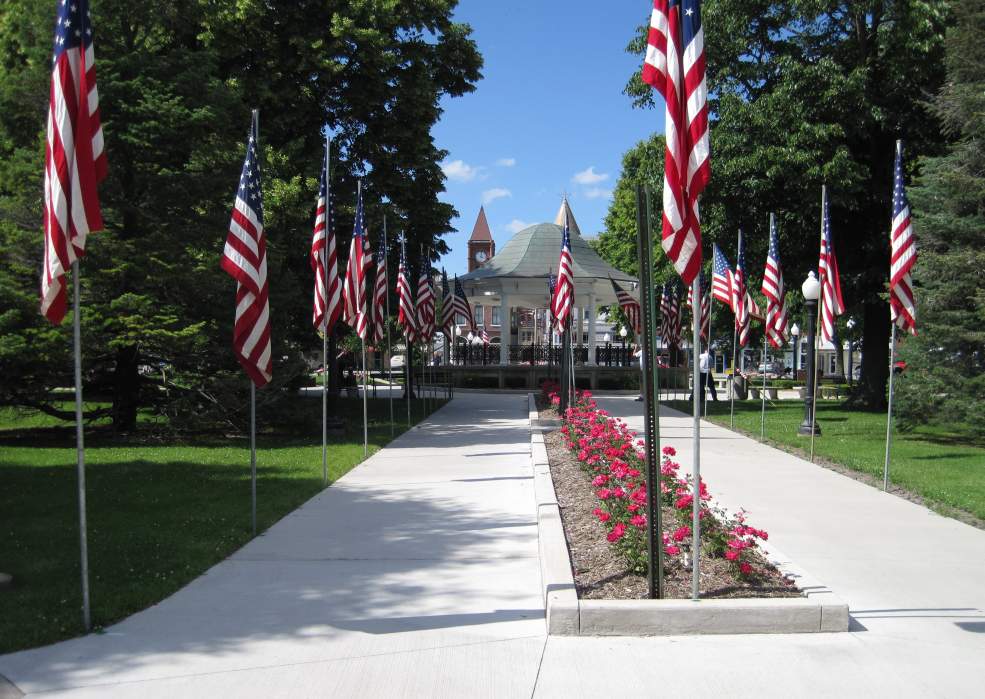 Looking at the courthouse steeple from the bandstand.
10-11-14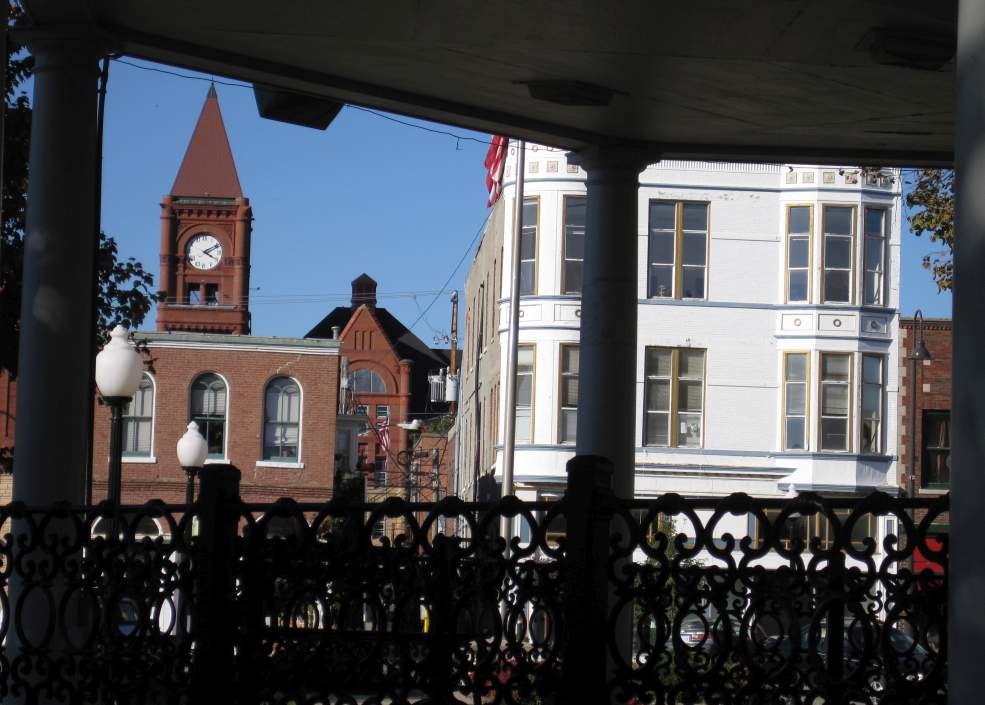 The June 2010 Fairfield All Things Italian Street Festival was named as one of just 25 destinations in Iowa as
a 2010 "Must See Event" and a "Silver Ticket Cash Stop" by the Iowa Lottery and the Iowa Tourism Office.
06-04-10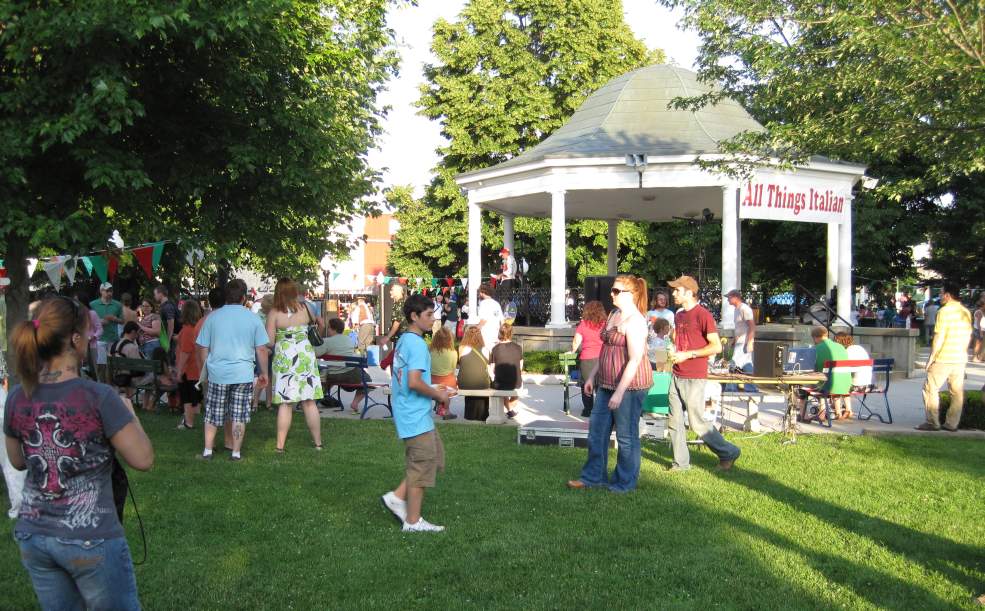 1st Fridays Art Walk is held here every month of the year. This is August 2008.

Broadway Ave was closed to cars for this Art Walk, June 4, 2010.

Same view, with the Christmas lights on, Nov 26, 2010.

The tradition of lighting up the square continues with the annual Christmas lighting displays (Dec 2011).

Another view in 2011.

«



»