1st Fridays Art Walk, "All Things Italian Street Festival", June 2010.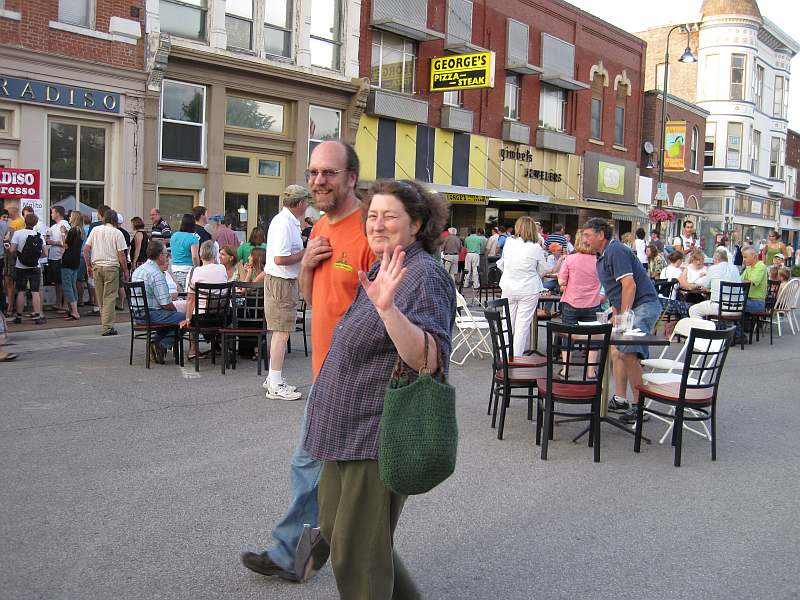 Welcome to the June 2010 Fairfield All Things Italian Street Festival and 1st Fridays Art Walk. Named as one of just 25 destinations in Iowa as a 2010 "Must See Event" and a "Silver Ticket Cash Stop" by the Iowa Lottery and the Iowa Tourism Office.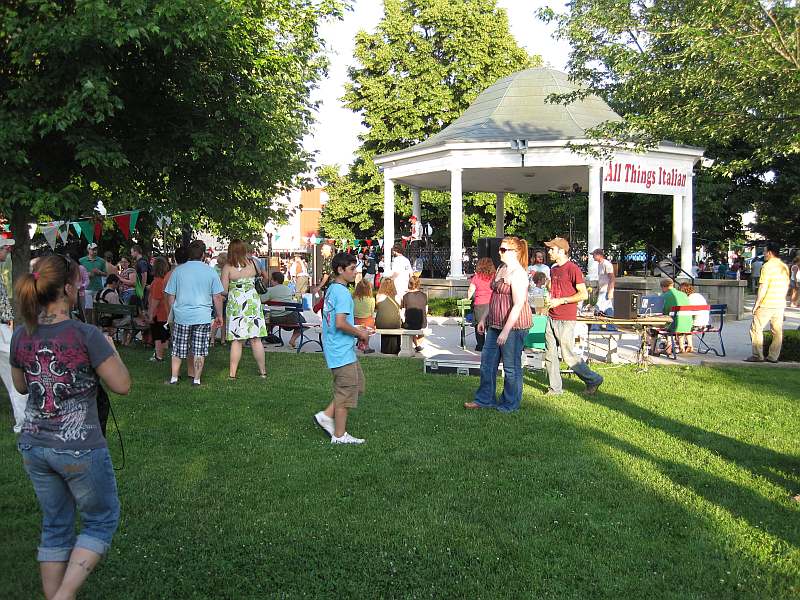 Food and other booths on the Fairfield Square.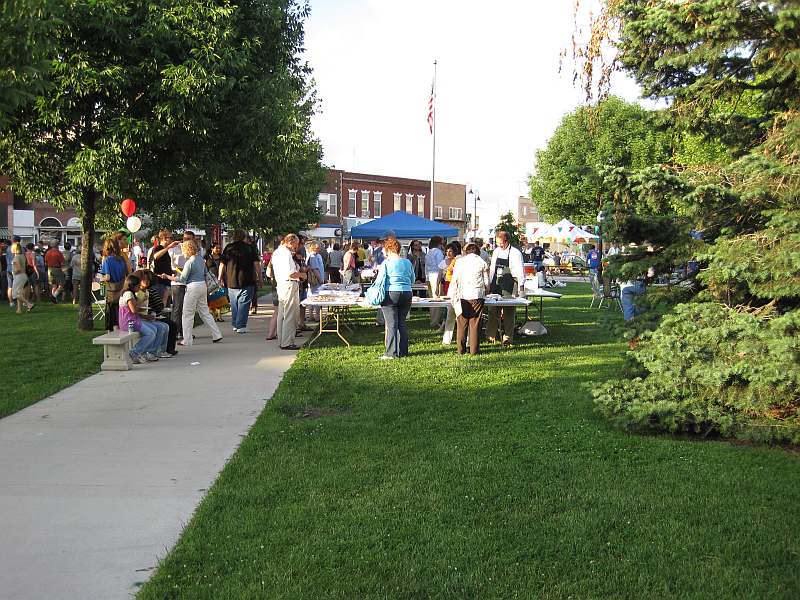 Organized by SOFIA in cooperation with Fairfield 1st Fridays Art Walk.

Southern entrance to Central Park.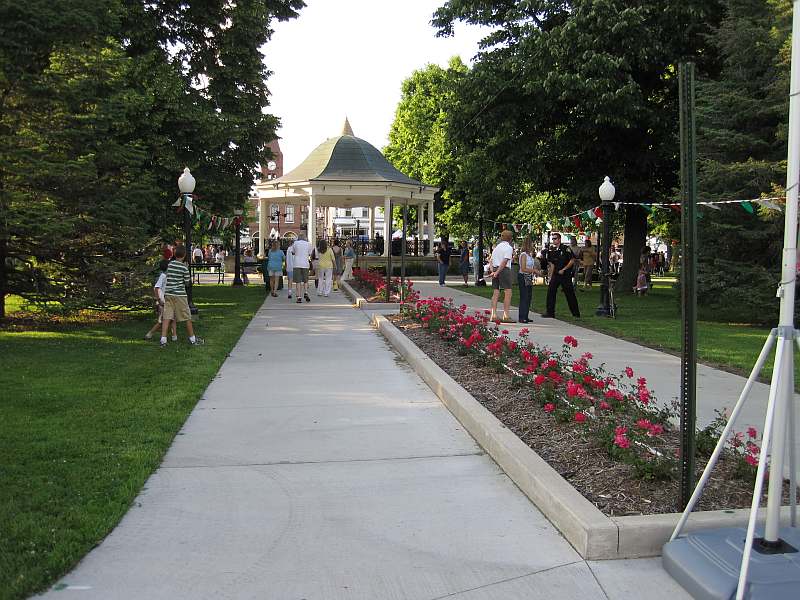 Homemade lasagna is a favorite at the Italian Fest Art Walk.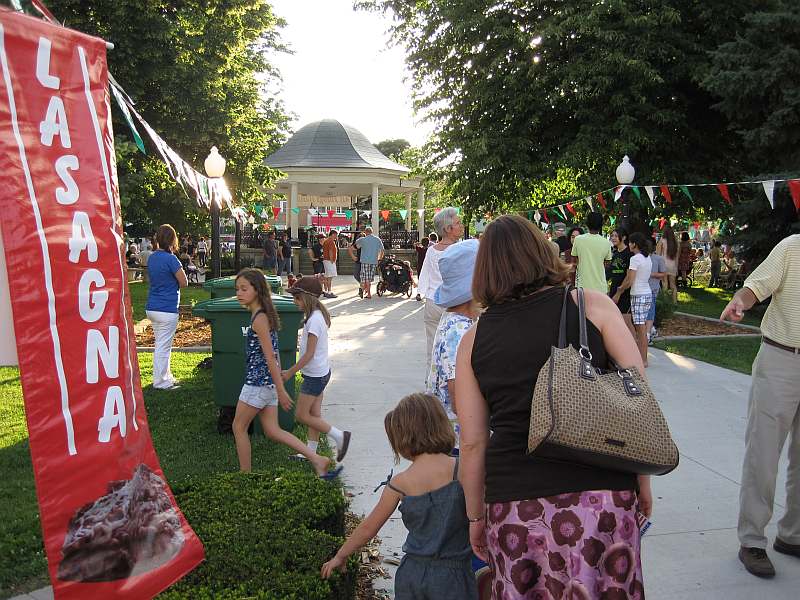 Lots of Italian food booths.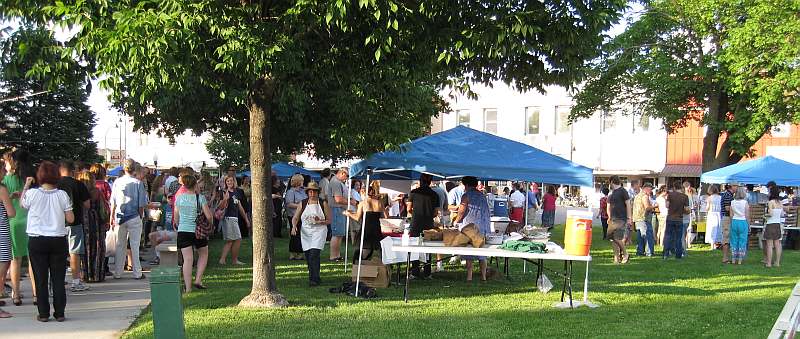 Will there be enough food?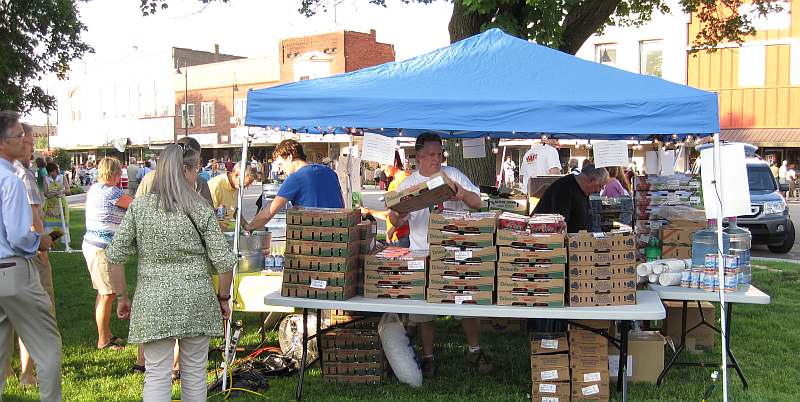 Places to sit and eat.


There are always long lines for the lasagna. They are waiting for more lasagne pans to arrive.


Bread sticks come with the lasagna.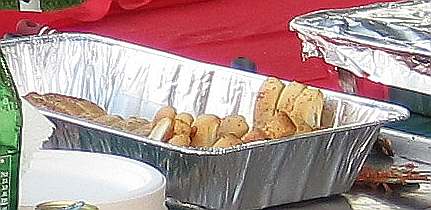 More Italian treats.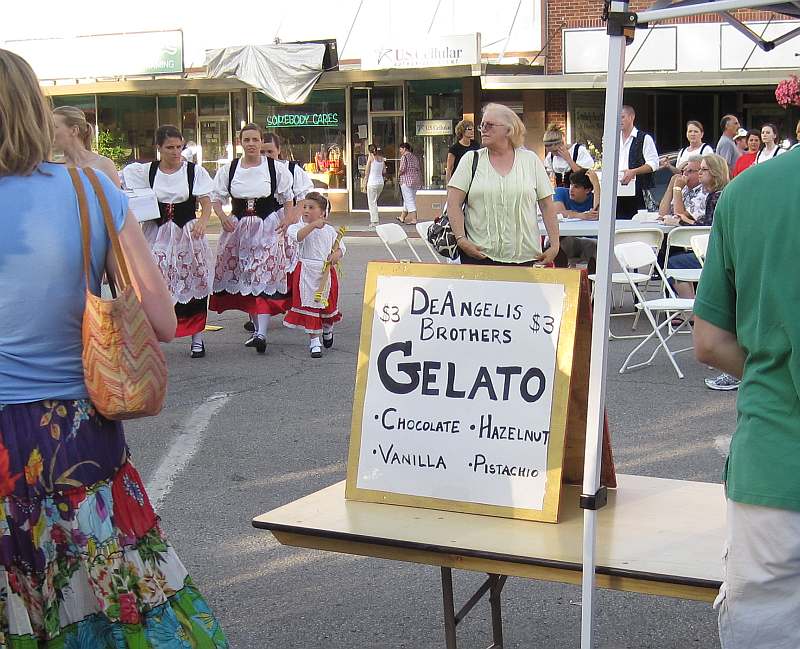 The Italian Festival cannolis have been a favorite Italian treat at all the All Things Italian Street Festivals.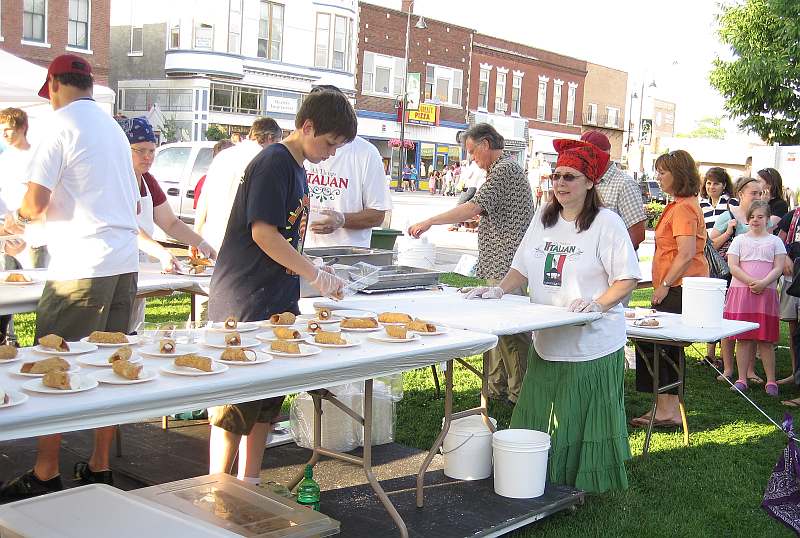 Filling the cannolis just before they are served is the right way to do it.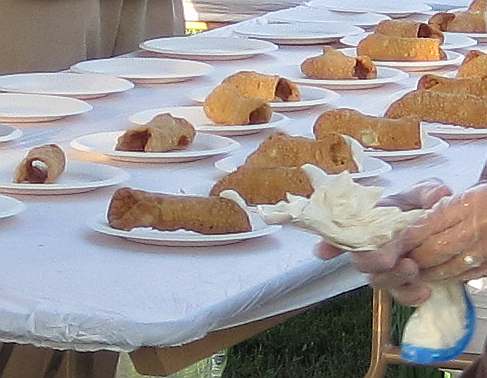 How about a cookie instead?.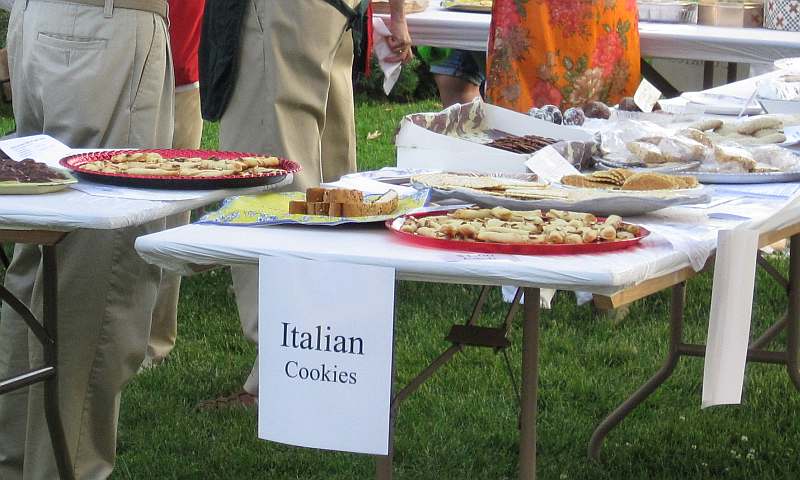 They came to the right place to have fun.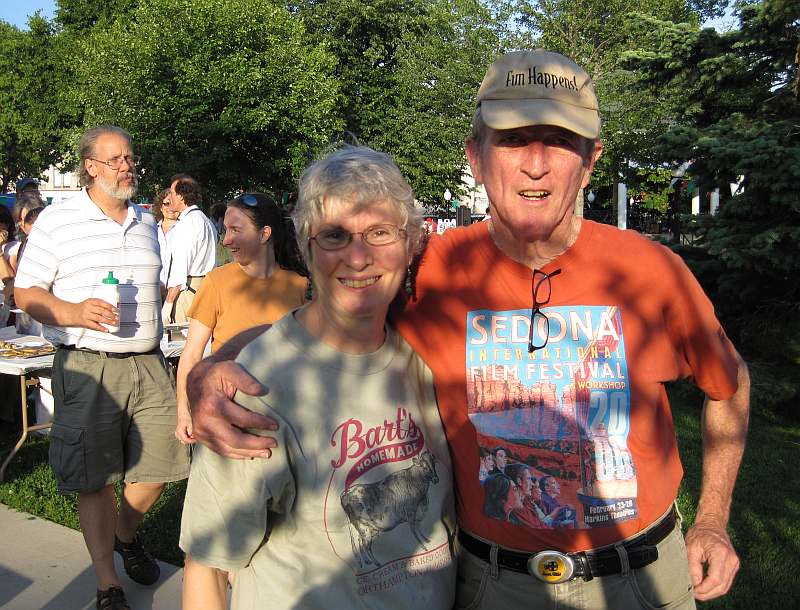 Sidewalk art.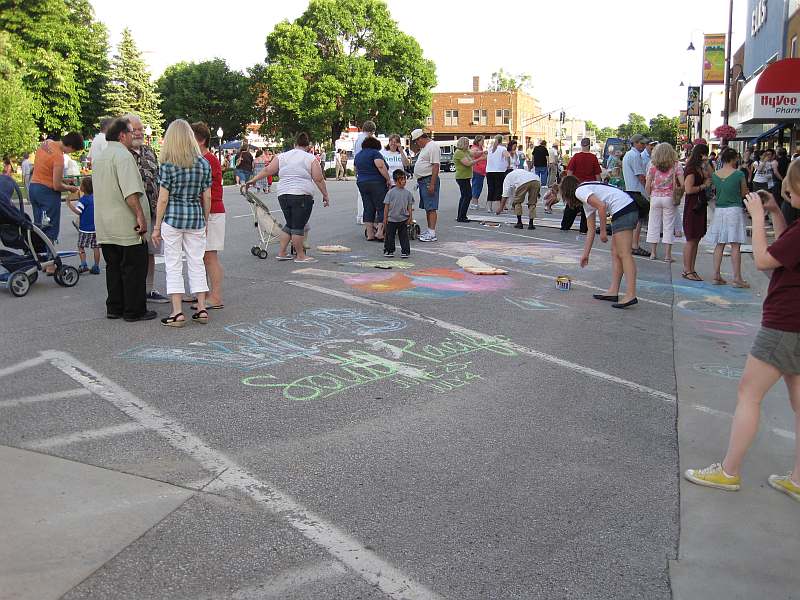 Italian Master Madonnaro chalk artist from Venice, Italy, president of Madonnari Associazione D'Italia .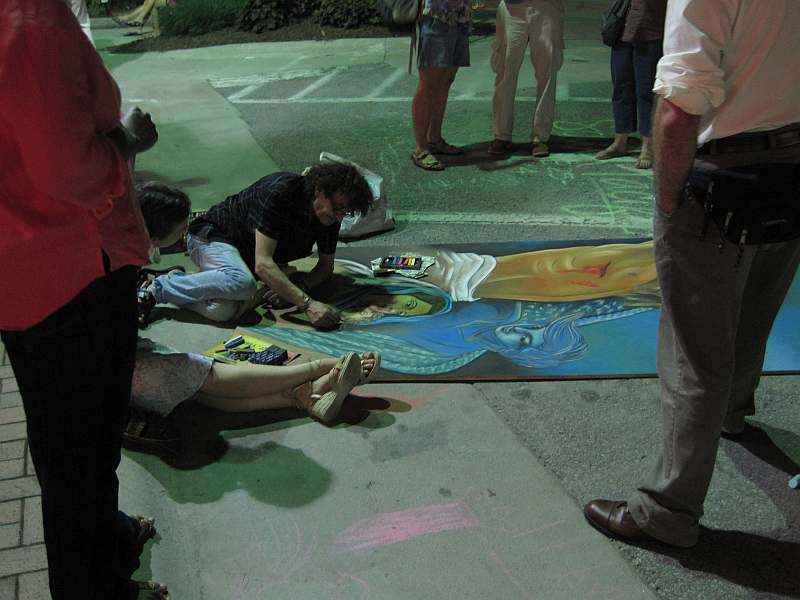 Waiting for the entertainment to begin.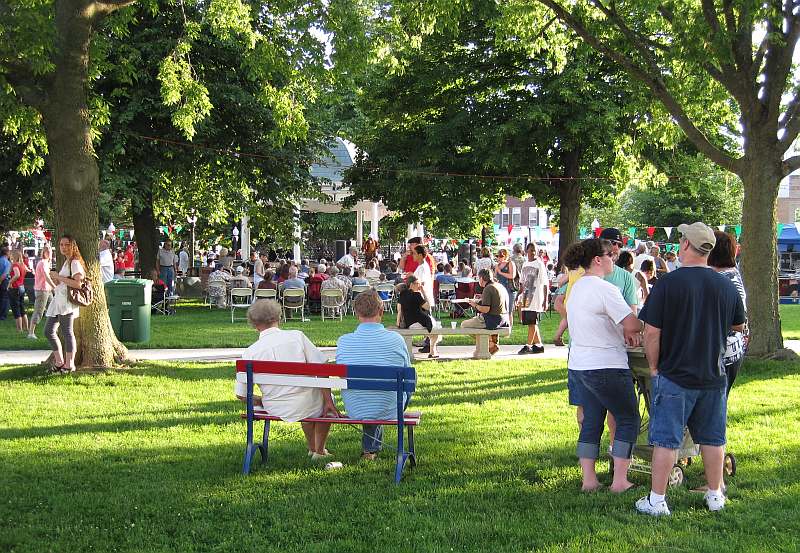 Clown, juggler and Italian performance artist Douglas Grew, and Lionel Bottari, from Chicago.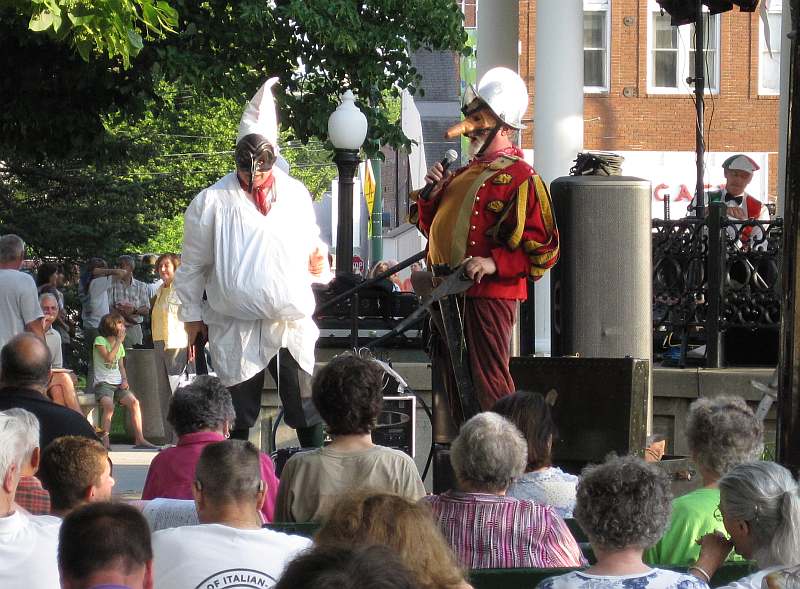 Arrival of Il Trattenimento Italiano Dance Troupe.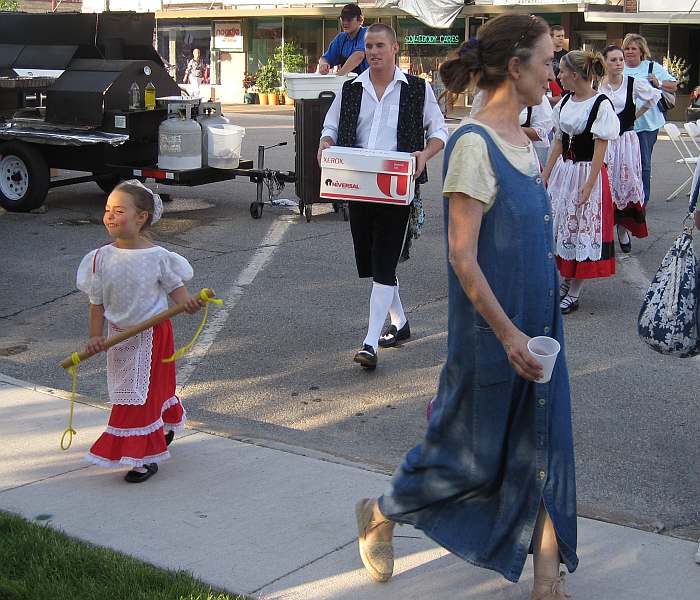 The repertoire of Il Trattenimento Italiano includes folk dances, folk tales, and historical background narration.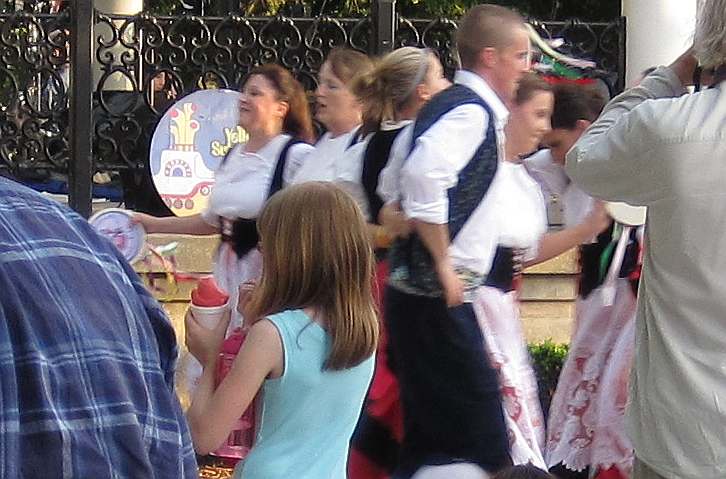 Everybody gets in the act.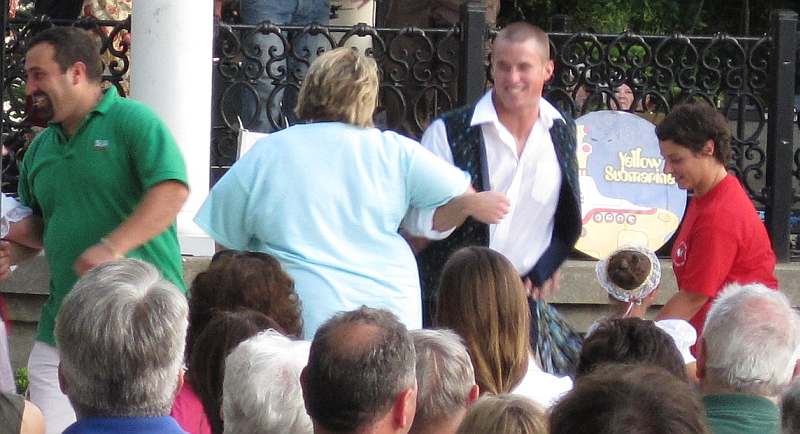 Bocce ball.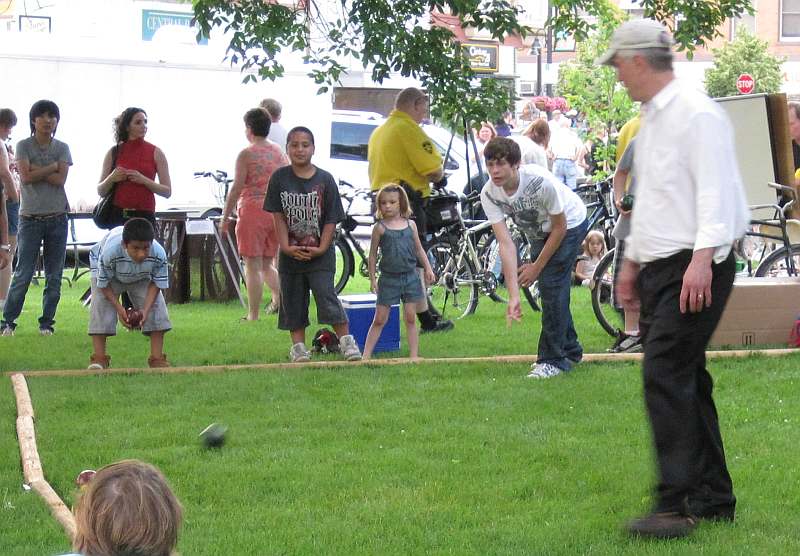 North side of the square.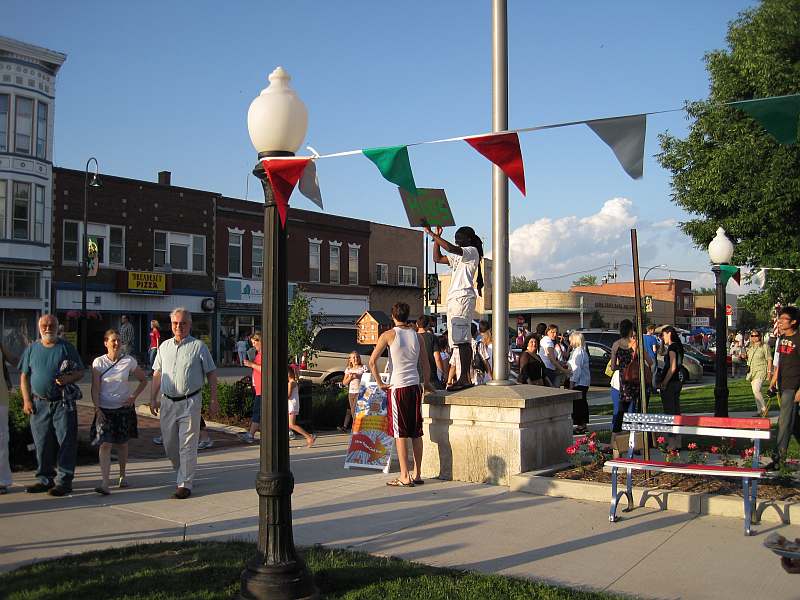 Broadway Ave was closed to cars.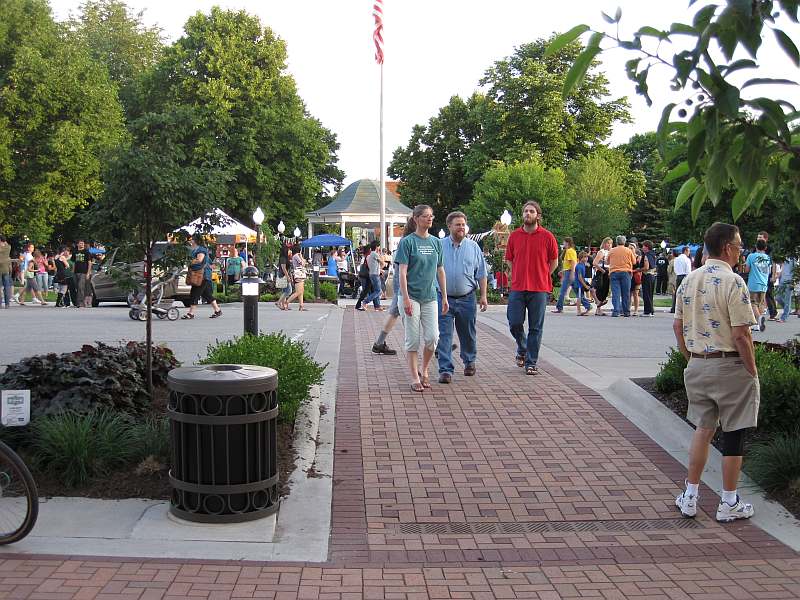 More places to eat and hang out.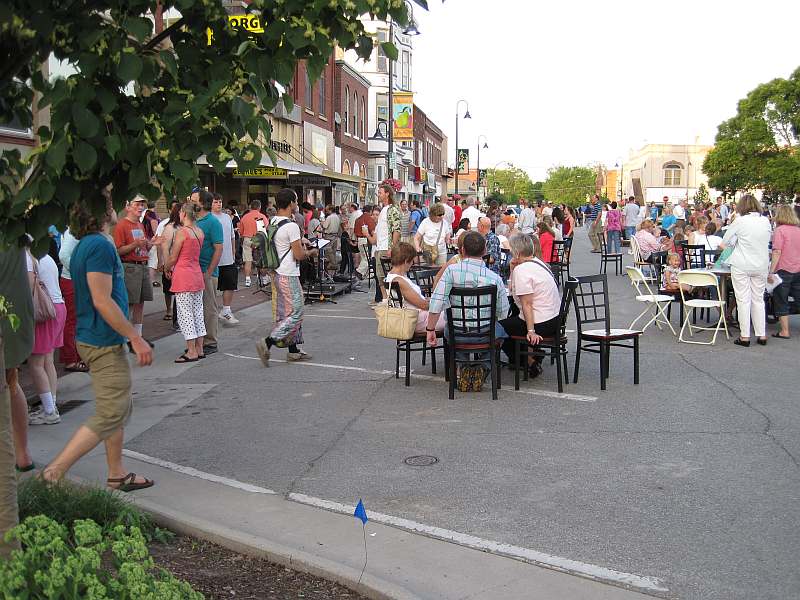 Another happy couple.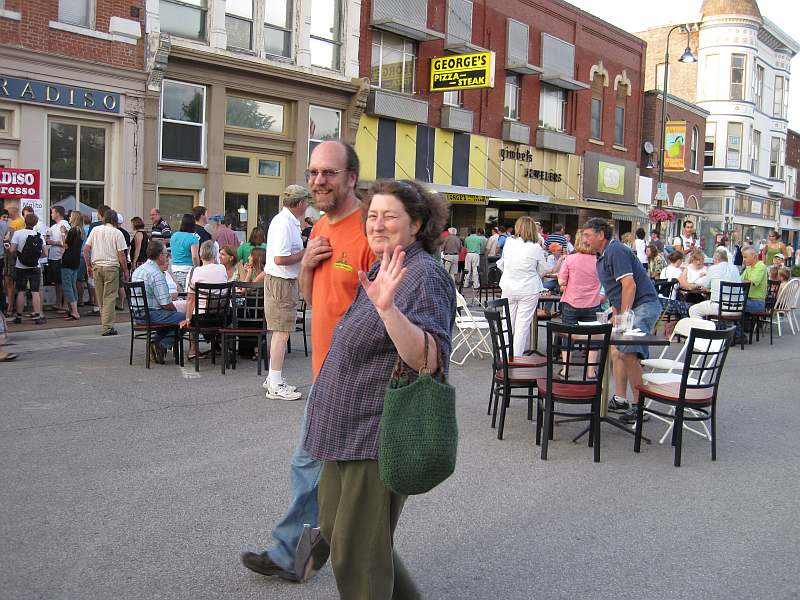 The "Merchants of Venice" vendors. northeast of the square.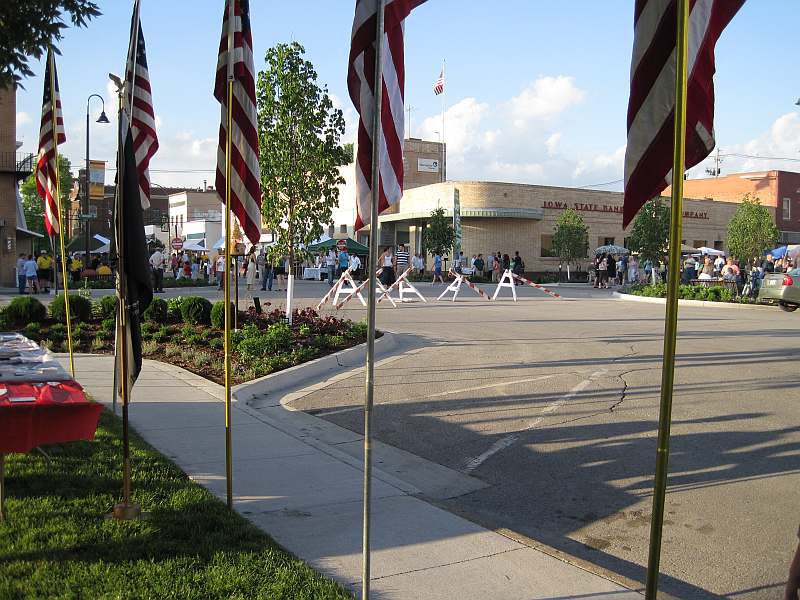 More to eat.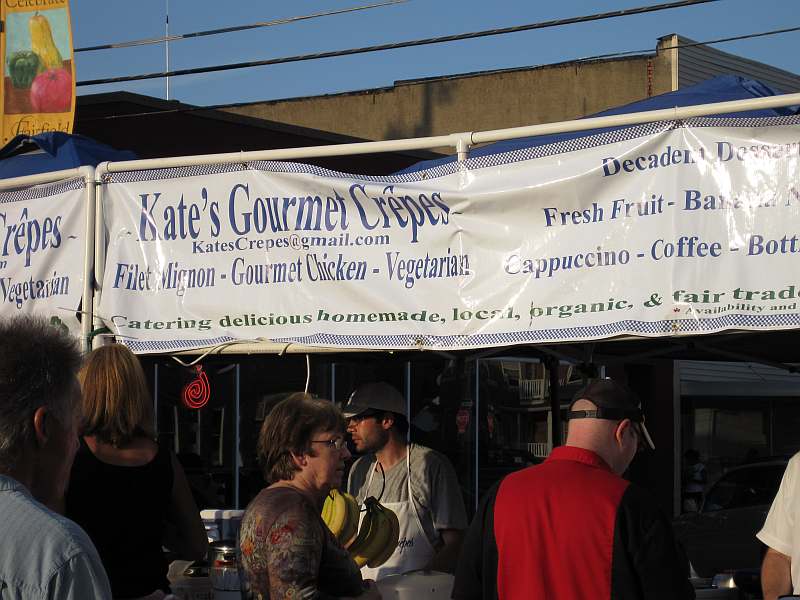 Learn to make pottery.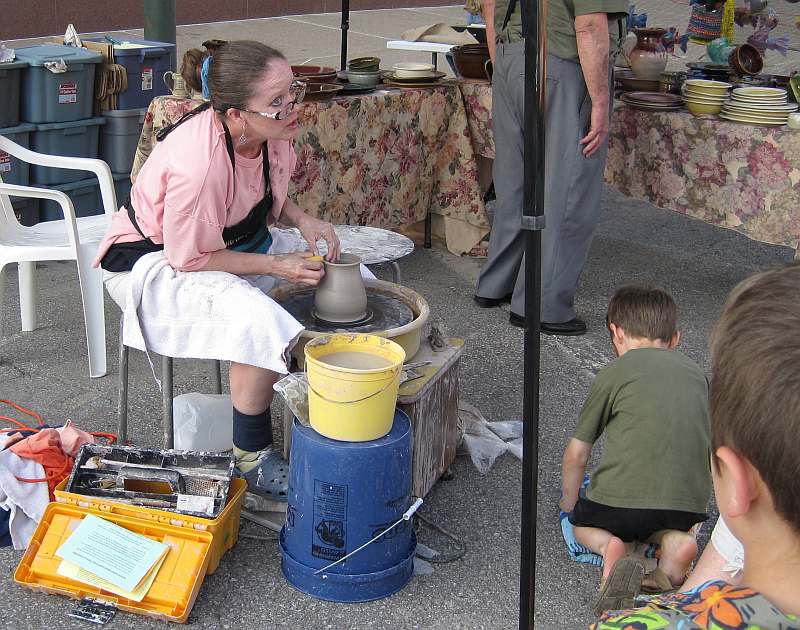 Don't eat this pasta, sponsored by Fairfield Public Library.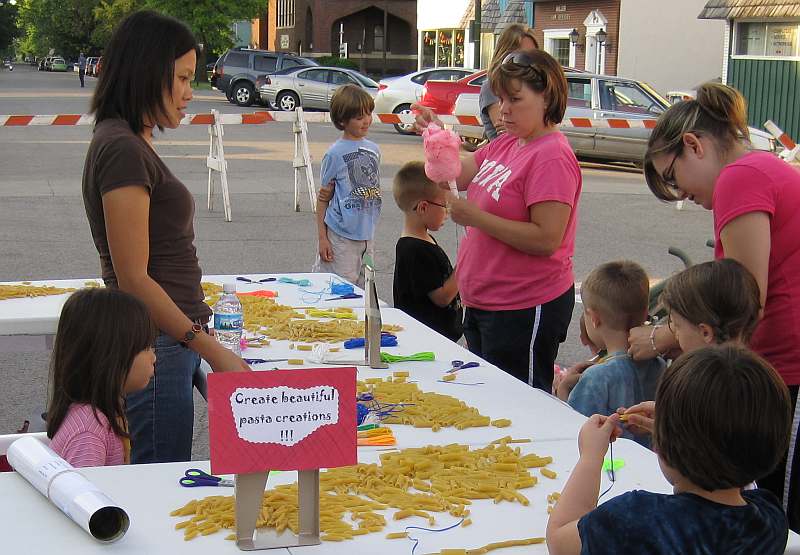 Italian cars and motorcycles on display.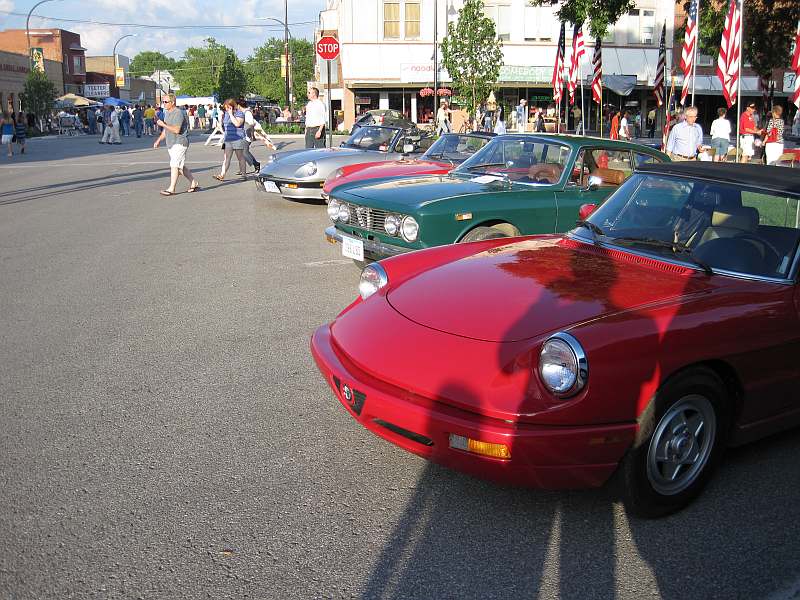 Alfa Romeo is a long-time Italian car manufacturer, now owned by FIAT.


Ducati is a premiere Italian motorcycle manufacturer.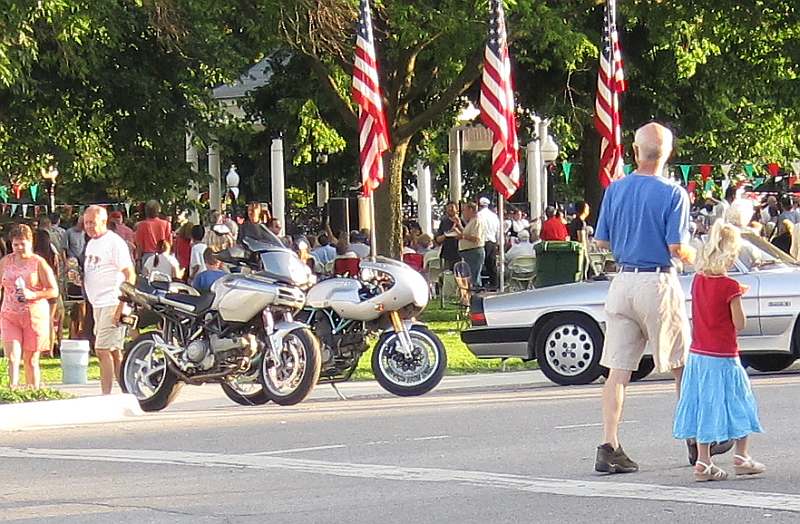 The Alley, north of the square.

The Courthouse as seen from the Alley.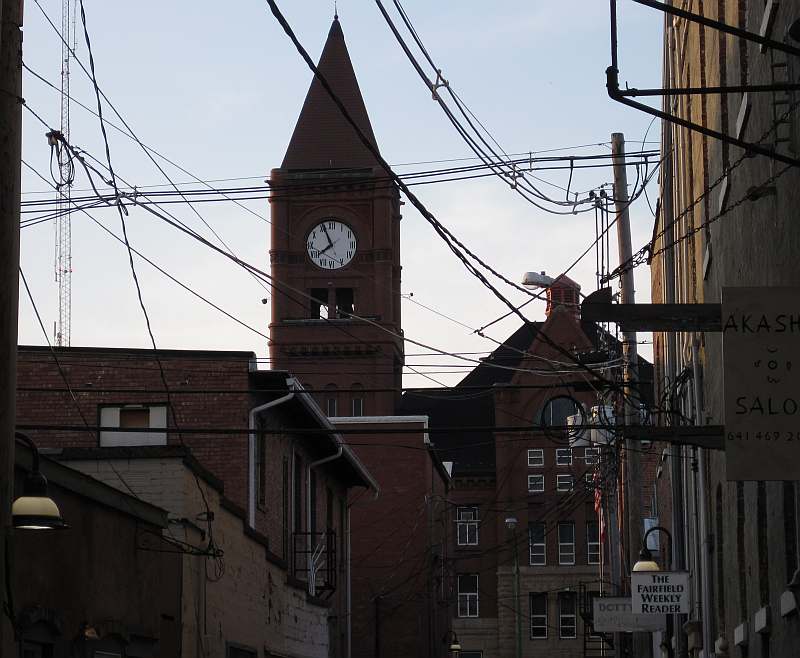 North Main Street.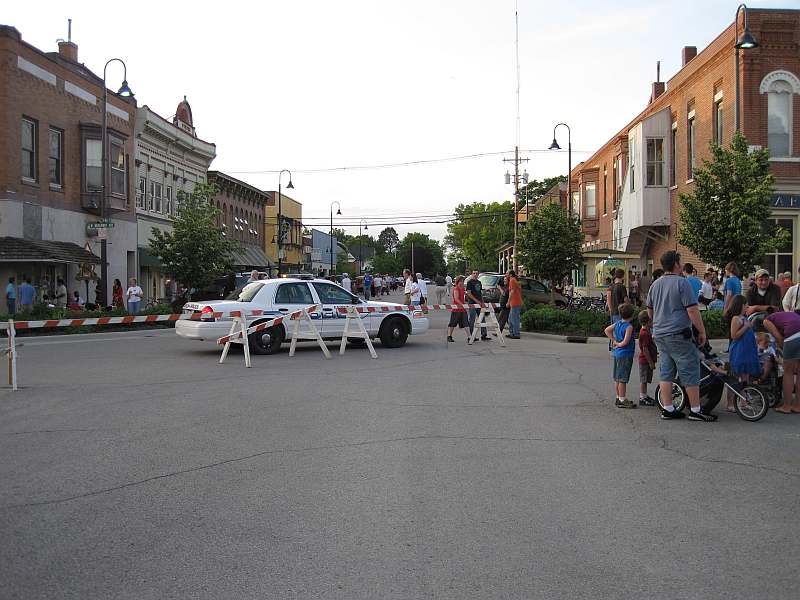 Budding sculptors?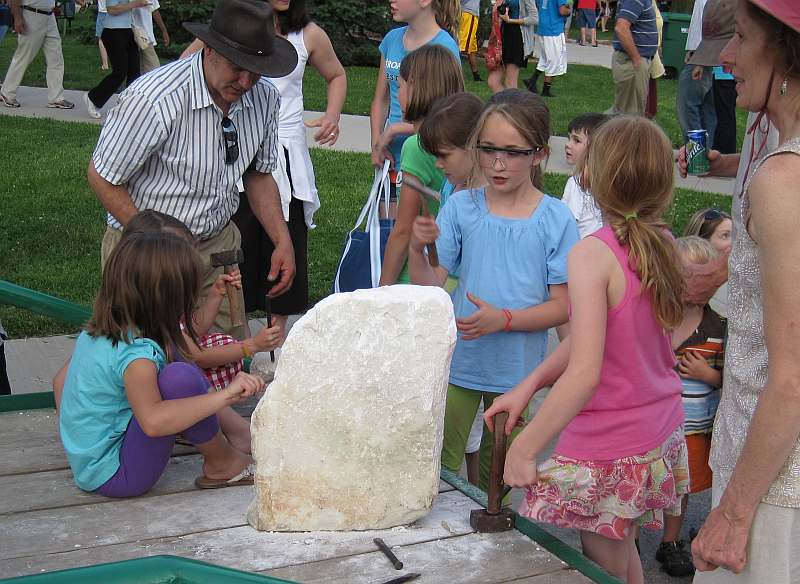 SOFIA encouraged people to ride their bicycles or walk to the festival.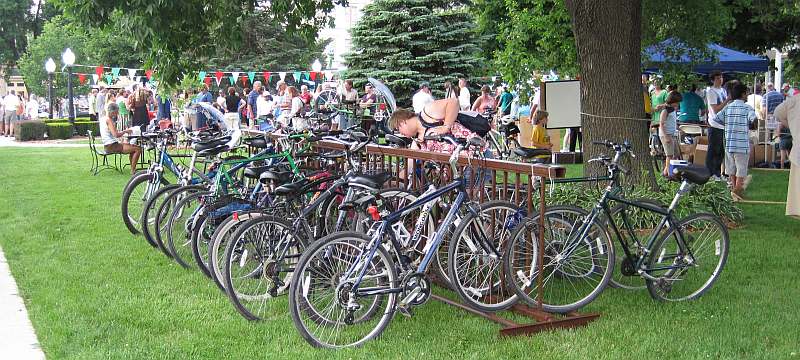 The Green Riders left Palo Alta, CA on Apr 22, and plan to arrive in Washington DC. on June 22. Their website.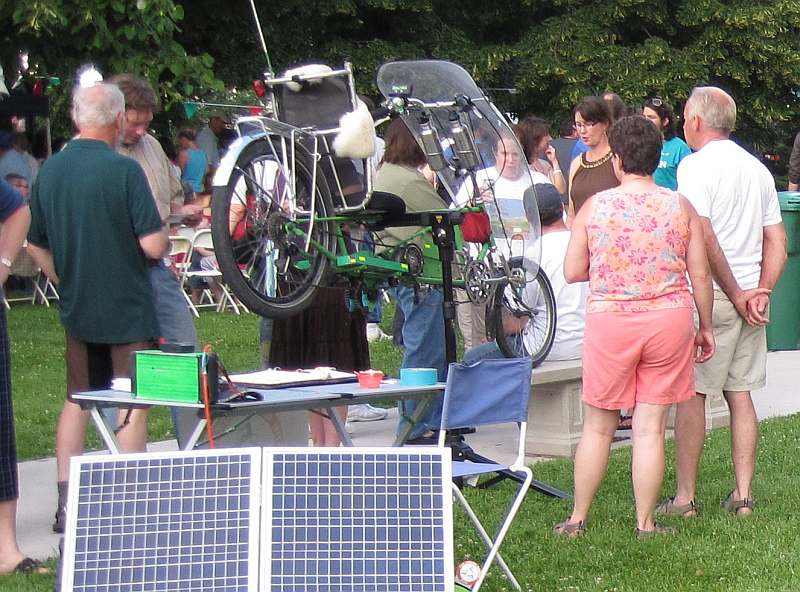 The Fairfield Police Department has bicycle patrols.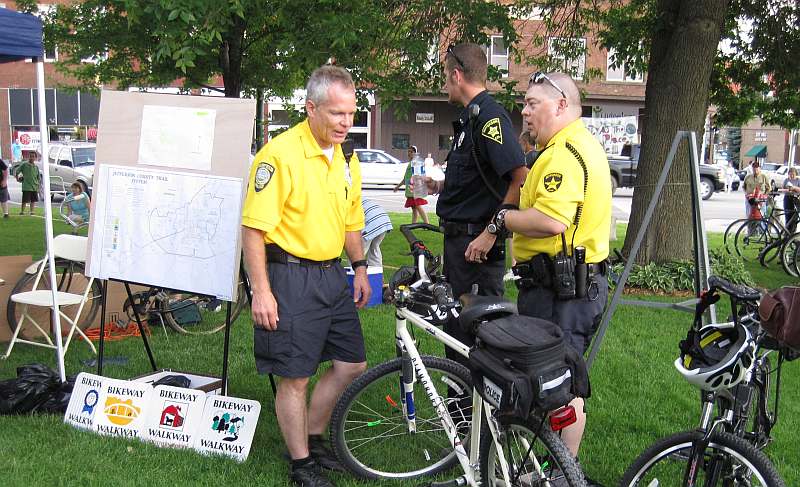 One of 9 bicycle racks made from recycled items.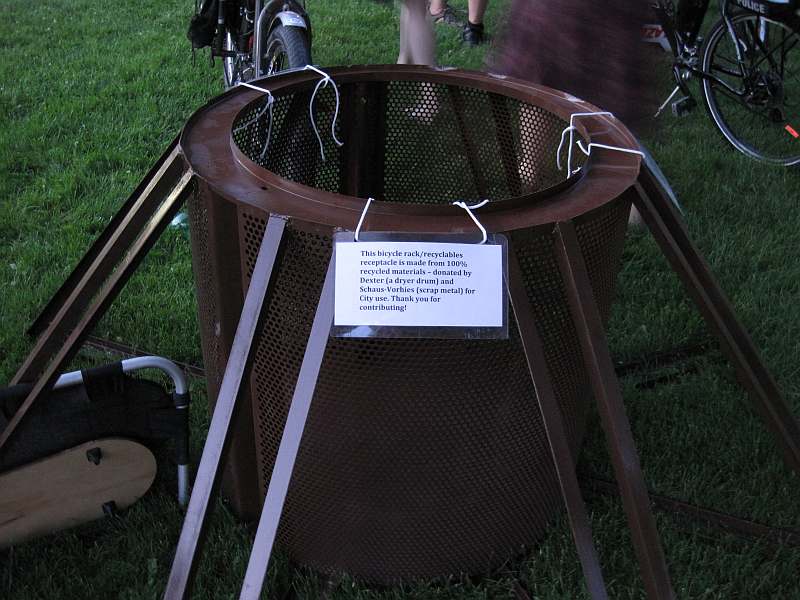 SOFIA partnered with Schaus-Vorhies and Dexter Apache. Approved by the Beautification Commission.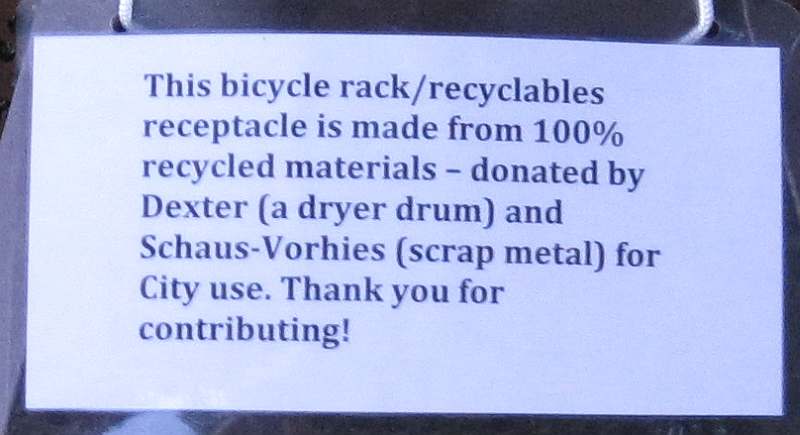 Following the festival the band Yellow Submarine played.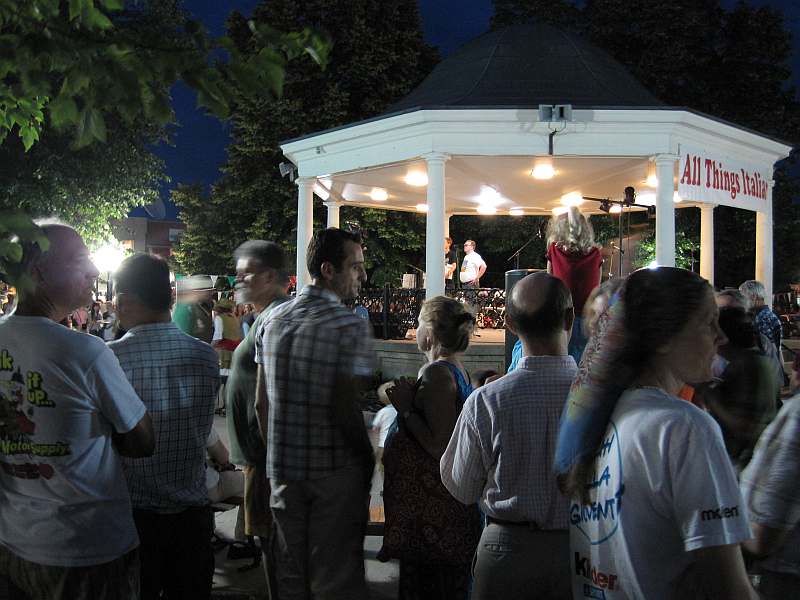 The sidewalk art survived the crowds (N. Main Street).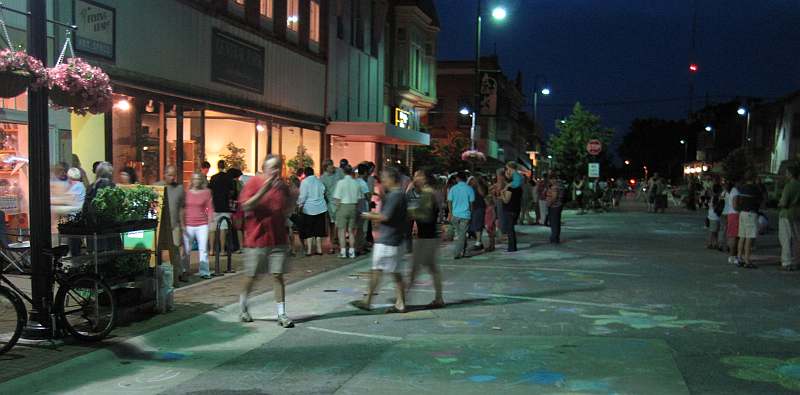 Broadway Ave. after dark.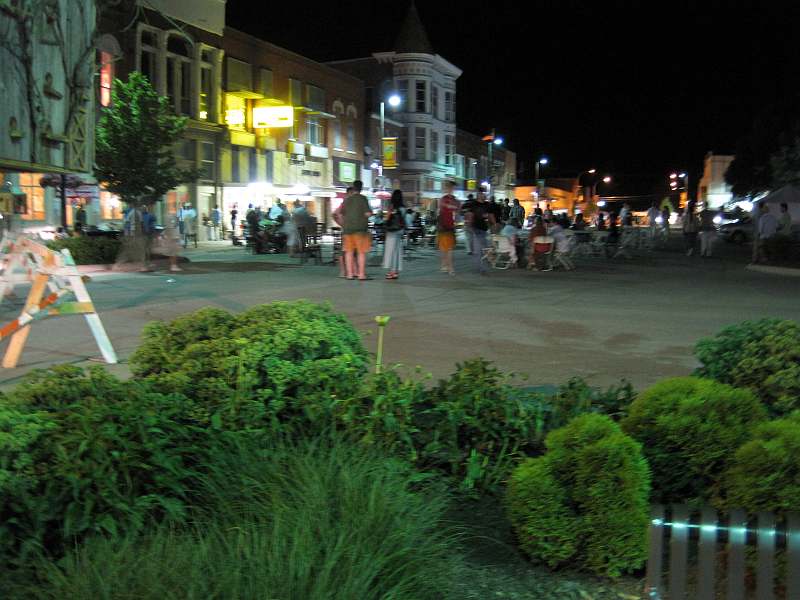 Displays on North Main Street.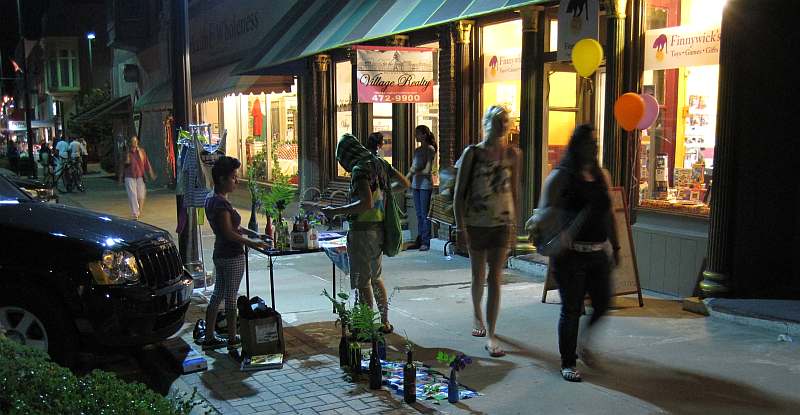 Another place to eat, on North Main Street.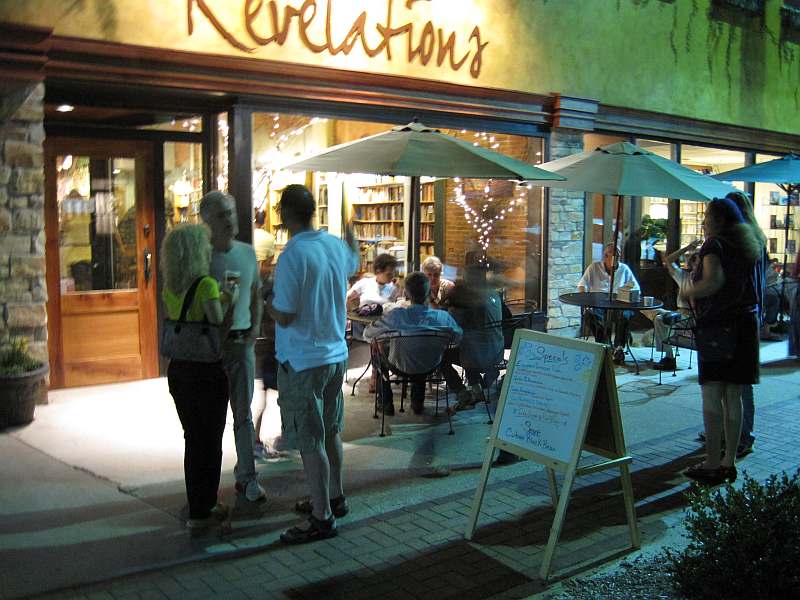 Ceramics previously on display at The Landmark Inn.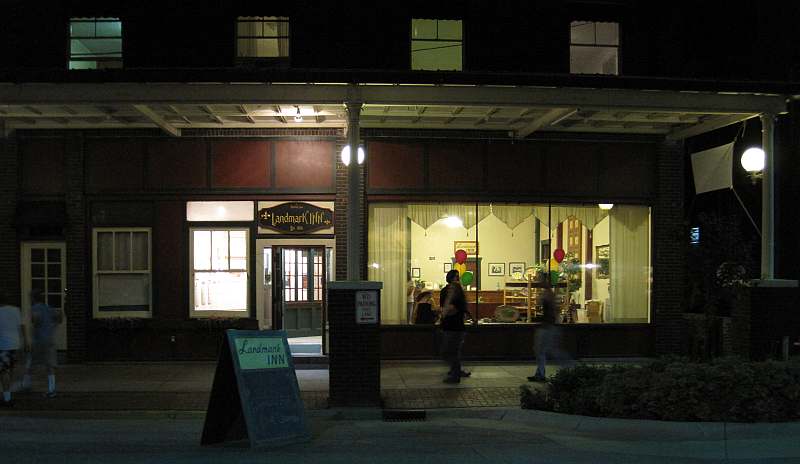 North Main Street, with the courthouse in the background.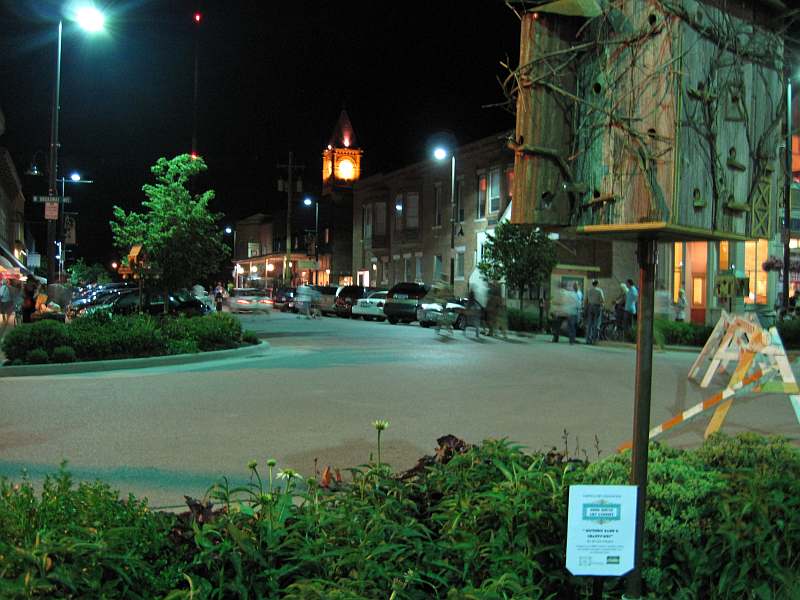 Close-up of the Jefferson County Courthouse. Website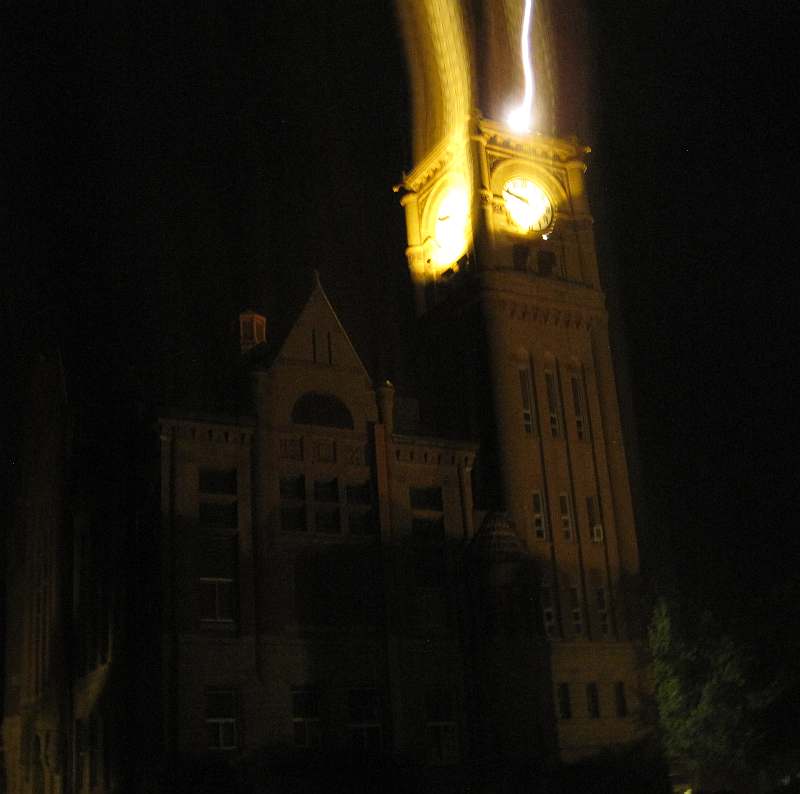 Veteran's memorial at the Courthouse.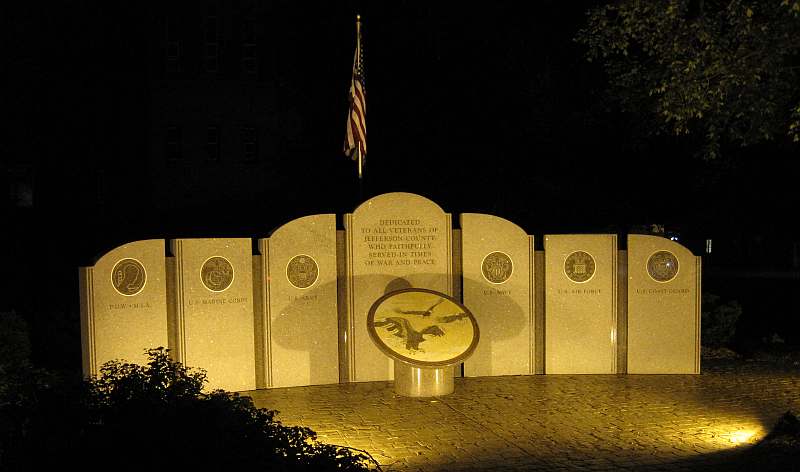 Across the street, the Fairfield Arts and Convention Center.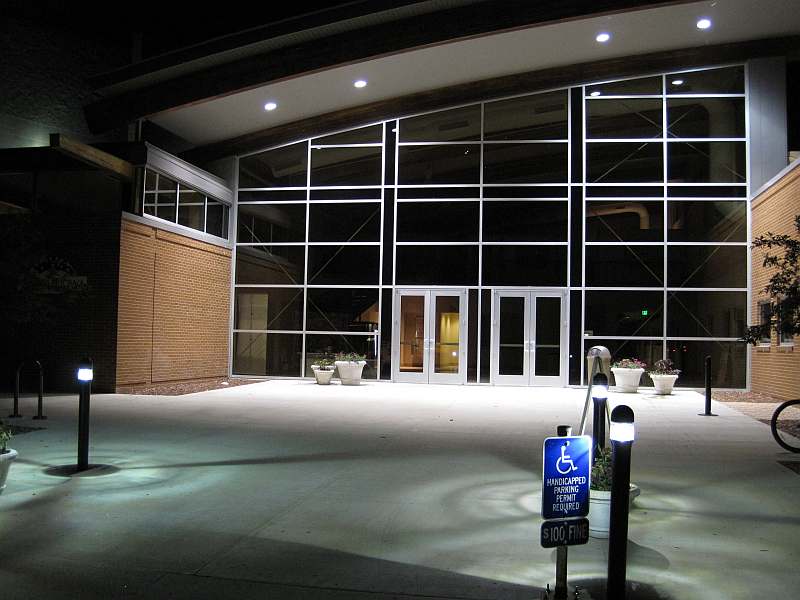 Fairfield Arts and Convention Center. Website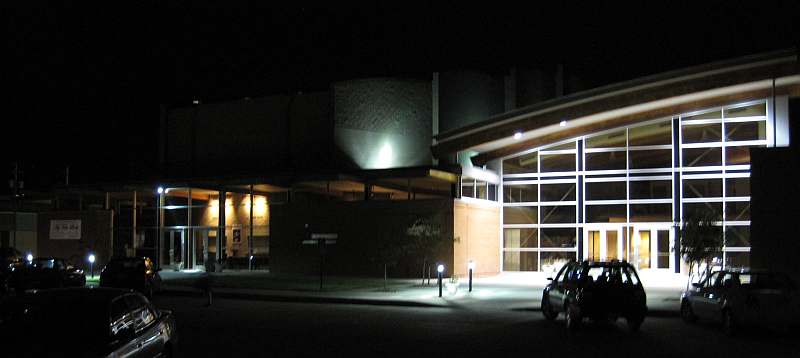 Photos by Jeff Fitz-Randolph, 06-04-2010